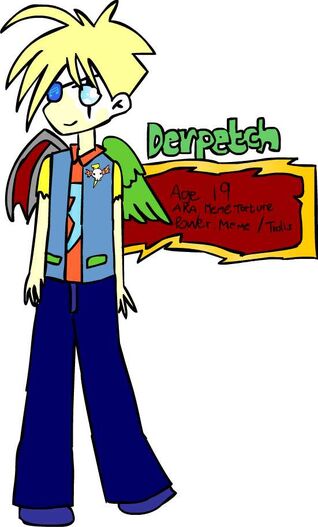 Personality   
Edit
He maybe a Villain but does not mean he is evil. He is a blind , but he can sense everything that is happening. He was also a bit very shy. He likes hanging out with Forest.
Age: 8 (before he was transformed into a vampire)
His powers are Trolls
Rare Abilities: Falcon Punch and Y u no attack
Special Ability: Le ultimato Me Gusta
He lives in a orphanage. His real parents was from Japan.
He had a ninja  and a nurse friend. He was treated badly back then.
First Appearance: Stronger than You!
Last Appearance: Princess Blanket
Weakness
Edit
Sun , Silver Spoon ,Sweets,and yu no memes
Memefied
Instead of getting away , why don't you save it or fight for it.. Instead of killing yourself by ones death , why wont you held revenge or be stronger.. We die with a purpose, Dexter.. ~ Patch convincing Dexter.