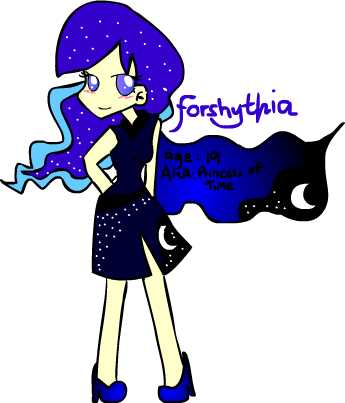 Forshythia!
Another japanese Time Criminal. She searchs for her long lost brother that she left behind when shes in a war. Unknowingly her brother was already concious about everything. Can hear, feel , and sense everything.
She was the Daugther of The Goddess of Moon , Artemis. And a Demi God.
First Appearance: Its About Time!
Last Appearance: I Re"MEME"ber You! 
Personality
Edit
Abilities
Edit
Rare Abilities:
Special Ability:
Seeing her little brother's eyes.
Alive