Bold text
Edit
[[File:
$ Example.jpg $
---- Insert non-formatted text here]]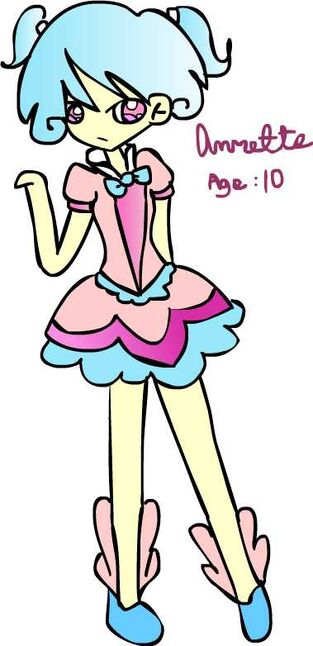 She is Suzette's younger sister and the Countess Of Evil she might be immortal
She was crying in her room about how much people dislike her. Then while she was at the lab she even drank black energy and said the quote "No one will mind they never do >:("
First Apperence:Oh no Annette!
Last Apperence:
Personality
Edit
She's actually a nice girl but she does evil becuse everyone is mean to her. She might have a crush on Aspen.  She's very sensitive which makes her a target for Battlscarred of course.
Abilities
Edit
Rare Abilities: Mind Combat,The Royal Spinoff,The Destruction Approval
Special Ability:
Deceased, undead.